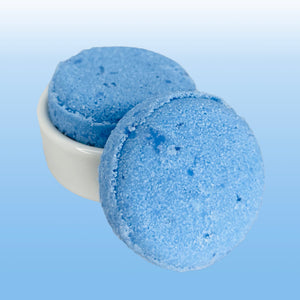 Elevate your self-care routine with the lujo bar Twists Shower Steamer Collection!
Let aromatherapy close the day! These Lavender Woods Twists shower steamers offer a musky floral blend of herbaceous lavender, juniper berries and sage to transform your shower into a moody evening spa retreat. lujo bar shower steamers are plant-based and made to diffuse into the shower steam when activated by water. Each handcrafted shower steamer creates a unique sensory experience that uplifts the mind and spirit. 
lujo bar shower steamers are the perfect addition to your daily post-workout and wellness routines.
Always Vegan, Cruelty Free & Phthalates Free
NOTES Lavender, Juniper Berries, Sage
MOOD Cozy, Soothing, Peaceful
HOW TO USE Wet shower steamer and place at the base of the tub away from direct water or in a soap dish. Wet periodically throughout your shower to increase aroma. Make your shower nice and steamy for best results.
INGREDIENTS Sodium Bicarbonate, Citric Acid, Cream of Tartar, Tapioca Starch, Epsom Salt, Kaolin Clay, Coconut Oil, Menthol, Polysorbate 80, FD&C Colorant, Lavender 40/42 Essential Oil, Fragrance.
WEIGHT 2 – 1.5 OZ  Lavender Woods Shower Steamers (3 OZ.)
Warning: For external use only. Keep away from children and pets. If accidentally swallowed, seek medical help. Activated steamer may make shower floor slippery. Keep away from eyes. Consult physician if pregnant or lactating.
Note: The posted photo represents a snapshot of the small batch made. Due to its handcrafted nature, every steamer's shape and weight may vary slightly.
Handcrafted and shipped from our family run shop in West Haven, Connecticut.
Thank you for supporting our female minority-owned small business. Made in the USA.